Omaha Children's Museum Pass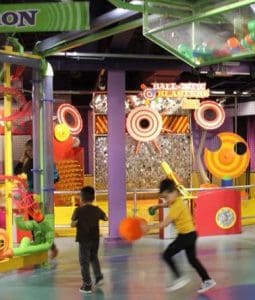 Since its inception in 1976, Omaha Children's Museum has been a special place where children can challenge themselves, discover how the world works and learn through play. It is Omaha's primary participatory museum and provides a variety of hands-on exhibits, workshops, programs, presentations and special events that put children in touch with their ever-changing world. Learn more about the museum at ocm.org, opens a new window.
This pass admits two adults and up to six children per visit.
A printed or digital pass (shown on your device screen) along with Omaha Public Library Card is required for entry. Please be sure your pass displays a membership number. Valid only for the reserved date of visit.
Please check the museum's website, opens a new window for COVID-19 safety requirements or call the museum to confirm before you visit.