Heartland Bike Share Pass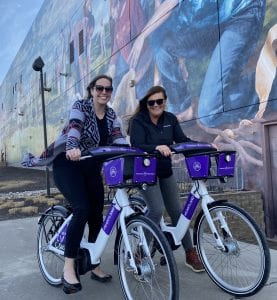 Heartland Bike Share is the first large-scale municipal bike sharing system in the Omaha metro area. Bike sharing makes it economical and convenient to use bikes for trips that are too far to walk but too short to drive. Use Heartland Bike Share to run an errand, grab lunch, travel from the bus stop to your office, or get some fresh air. Try out an electric pedal-assist bike (white bikes) today!
Learn more about Heartland B-cycle at heartland.bcycle.com, opens a new window and download the BCycle app for iOS or Android phones.
This pass allows unlimited bicycle trips (60 minutes or less) in a 24-Hour period.
By requesting this pass, you agree to the Terms & Conditions, opens a new window. Credit/debit card information is required upon redeeming the coupon pass at any B-cycle kiosk.
Heartland Bike Share passes are currently unavailable and will return in spring 2023.