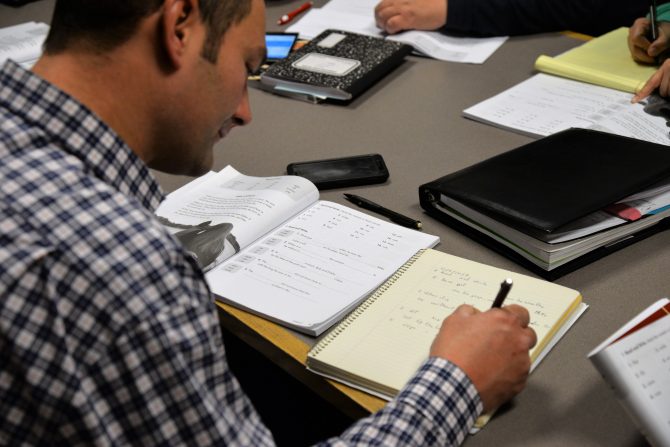 Learning English? OPL has programs and collections to help you learn to read, speak and write English.
Programs | Collections | Online Resources | Other Resources
Programs
Free programs to help you learn and practice English.
English Conversation: Join these free workshops and practice your English conversation skills in a relaxed environment! Non-native speakers who want to improve their pronunciation, vocabulary and fluency are welcome. Classes are at the Millard Branch on Tuesdays from 10 - 11:30 a.m. and Wednesdays from 5:30 - 7 p.m.
English as a Second Language Class/Clase de Inglés como Segundo Idioma: Attend introductory English classes featuring instruction and practice time. Classes will be on Tuesday and Thursday nights from 5:30 - 7:30 p.m. at Millard Branch and South Omaha Library.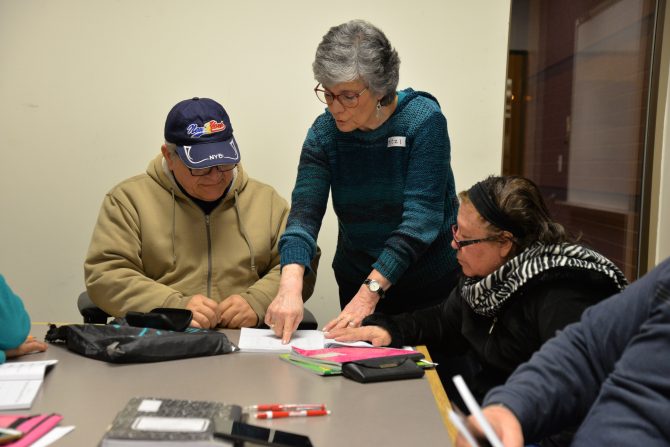 Collections
Library materials include:
Online Resources
Basic ESL: Learn English Online. Courses are offered in Arabic, Bengali, Chinese, Farsi, Haitian/Creole, Japanese, Korean, Nepali, Russian, Somali, Tagalong, Urdu, Vietnamese & more
Mango Languages: Learn English with Mango Languages! Over 20 courses in Arabic, Chinese, French, Somali and others focused on English language learners.
Other Resources