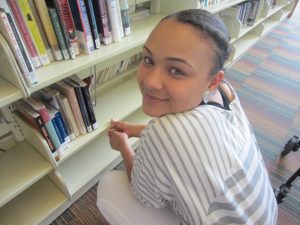 Youth ages 11-18 (or still in high school) with $10 or more in applicable fines and fees can clear their records and regain checkout privileges while gaining valuable experience through volunteering.
Pick up an All Clear application at any Omaha Public Library or download and print out the application today, opens a new window. Complete the form and have your parent or legal guardian sign it. Return it to any Library or mail it to the address on the form.
You will regain checkout privileges as soon as you begin working in the program. You must not accrue more fines or fees while participating in the program. For each hour you work, you will get credit for $10 in fines and fees. Fines will be waived after each hour worked.
For more information contact Jessica Johnson, Borrower Services Manager, at jjohnson@omahalibrary.org.