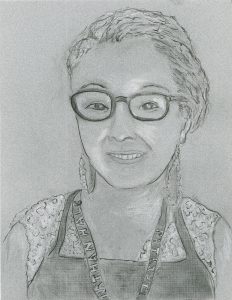 Omahans make a difference every day. Artist Eddith Buis will illustrate portraits of individuals from various backgrounds, professions and walks of life to demonstrate the diversity of Omaha's change agents, each making contributions in ways that only they can.
This exhibition is the artist's way of thanking people in Omaha who she feels "care about others who are doing thier best to make this city a good place to live."
Buis's exhibition will open on Friday, February 2, with an opening reception from 4-6 p.m. at the W. Dale Clark Main Library's Michael Phipps Gallery. The exhibition will remain on display in the gallery through Feb. 26.