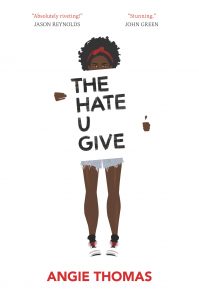 Each year, Omaha Public Library (OPL) invites the community to vote for and read one book as a way to promote literacy and inspire discussion among Omaha and Douglas County residents. This year's Omaha Reads selection is the #1 New York Times Best Seller "The Hate U Give" by Angie Thomas.
"The Hate U Give" is the story of 16-year-old Starr Carter who must navigate between the impoverished neighborhood where she lives and the upper-crust suburban prep school she attends. This uneasy balance is upended when she becomes the sole witness to the fatal shooting of her childhood best friend by a police officer. As Starr finds herself increasingly torn between the two vastly different worlds she inhabits, she also has to contend with speaking her truth and, in the process, trying to stay alive herself.
"We look forward to having conversations around 'The Hate U Give,'" said OPL Executive Director Laura Marlane. "From the community's selection of this book through a public vote, to the consistently high number of requests OPL has had on the title, it's clear that there's an interest in the book and the topics it addresses."
Get involved with Omaha Reads by checking out the book at your local branch, participating in a free program, and discussing the book with friends, family and neighbors. More information about each program and registration information can be found at omahalibrary.org/omaha-reads or by contacting the hosting branch or venue.
Learn more about author Angie Thomas at angiethomas.com. Reserve your copy of "The Hate U Give" today. Visit omahalibrary.org for information about additional programs and resources offered at Omaha Public Library's 12 metro locations.