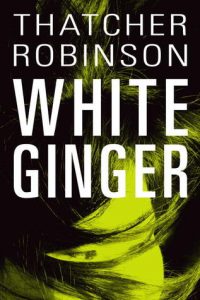 Bai Jiang (By Chang) is a souxun (so-SOON), a people finder who works out of her office in San Francisco's Chinatown.  Bai has a delicate relationship with the Chinese triads, gangs, who also work in Chinatown.  She was born into a triad family, is the heir of her grandfather, a former triad leader, but she has Buddhist leanings and prefers not to use violence.  Bai takes a case to find a missing schoolgirl and finds herself drawn into the sex slave trade.
Bai enlists the help of her business partner, Lee, and Jason, third in line in the triad hierarchy and father of her daughter.  As she confronts assassins, sexual deviants, and government agents, Bai hopes to avoid violence, but it somehow always seems to follow her.
The death count rises continually in this story, but the author keeps the characters true to themselves and the plot.  This is a different kind of Private Detective story, though oddly in keeping with Robert B. Parker's Spenser series.  Bad guys are dealt with, friends and relations are honored, and the innocent are protected.