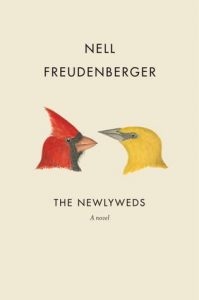 After meeting George on an online dating website, Amina leaves her home in Bangladesh to marry and live in Rochester, New York.  Amina navigates life in an unfamiliar place, plots to bring her parents from Bangladesh and struggles to build a fulfilling marriage with George.
Their relationship is completely believable, with scenes that are alternatively mundane and painfully awkward.  At first, both characters are more than a little frustrating – George is stubborn and Amina puts off mentioning to George her plan to bring her parents to Rochester to live in their house.   But once Amina returns to Bangladesh to bring her family to the United States this book is impossible to put down.
More than a tale of culture shock, this is about the challenges of communicating with the ones that we love.