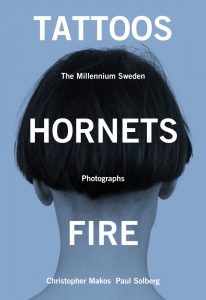 If you've read Stieg Larsson's Millennium Trilogy and long to explore the world he created just a bit longer, you are in luck.
Photographers Christopher Makos and Paul Solberg have created a visual tour of Larsson's Stockholm. While some of the locations in the trilogy were fictional, many were real or based on actual places. Makos and Solberg present a tour of the city that allows you to visit the scenes of Lisbeth Salander and Mikael Blomkvist. Photos include the buildings, people, transportation, food, and drink that make up the story and are a part of current-day Stockholm.
A warning – you may spontaneously book a flight to Sweden after looking at these pictures, or at the very least, you'll be craving a cup of cafe latte. Even if you haven't read the Millennium trilogy, fans of Sweden, travel, or photography in general, will want to check this book out.