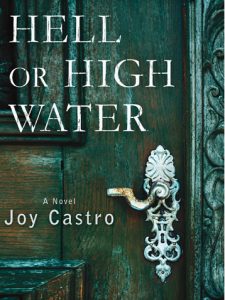 Times-Picayune reporter Nola Céspedes is assigned to take on a story about registered sexual offenders living off the grid in post-Katrina New Orleans. Readers follow Nola on her interviews, piecing together her story while talking with parents, psychologists and the sex offenders themselves.
Nola's flaws are on display as she struggles with her past, but we also get a look at Nola's softer side as she interacts with her Cuban-born single mother and the new little sister she is mentoring.
Author Joy Casto, an associate professor at the University of Nebraska-Lincoln, provides incredible descriptions of New Orleans and creates a dark and complex character in Nola. This psychological thriller is gritty, but it's an enthralling read that will be hard to put down.