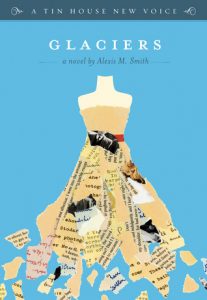 Alexis M. Smith's debut novel set in the Pacific Northwest intertwines past and present in a day in the life of the introverted main character, Isabel. Throughout the day, Isabel explores her attraction to a library co-worker, while her memories provide insight into her character and her relationships with others.
Lovers of thrift and antique stores, old photographs, and vintage dresses will find much to enjoy about this book. Smith has said the book began as poetry and that's clear to see in the lyrical writing.
The slim story (just 174 pages) will leave you wishing it were longer.